Graphic designer and animator, Pierre Magnol founded Gkaster Studio with Pierre Fabre (typographer and also mattepainter).
Pierre is a self-taught artist who started at Canal plus, and then worked for Ultime and Limoges as editor, special effects specialist and multimedia project director.
After that he became freelancer and took his first step into motion graphics as director with his first company name, Kurtzmedias where he made a lot of short movies and contemporary productions, even corporate animation.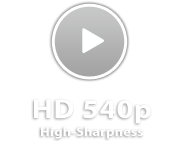 More Information at
www.gkaster.com
. Images and Videos Courtesy of Pierre Magnol. Video Montage and Encoding: 3Dup.com