Front Page
Search
Popular
Off-Site
Free Content
My Visit
| | | | |
| --- | --- | --- | --- |
| Miscellaneous | | | |
The Gnomon Workshop Releases Two New Titles
With the Popular Behind the Scenes Series Character Texturing for Production and Hard Surface Texture Painting
| | |
| --- | --- |
| | 3Dup.com - September 05, 2008 - 00:12 |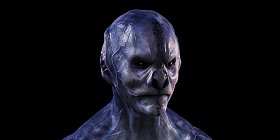 The Gnomon Workshop announced the release of two new titles in their wildly popular -Behind The Scenes- series which gives an in-depth look at the creation of a game cinematic sequence. Produced with the cooperation of Producer Emmanuel Fragelus, Art Director Mark Goerner and Director Louis Bolivar, this series follows a team of artists as they demonstrate their production techniques from concept phase to final rendered animation. Each DVD includes actual production meetings with Art Director Mark Goerner as he goes over the existing designs and lends direction to the project.
These two new additions to the series take the character and helicopter models created in earlier DVDs to the next stage: UV layout and texturing. Both Ted Davis and Ben Neall demonstrate their approaches to texturing using a combination of different software, reflective of their daily production practices. See the DVD descriptions below for more details.
Accolades
Page: [ 2 ] [ 3 ]
[

Views

: 3,859 | Refers: 0 | Prints: 239 | Rate: 0.00 / 0 Votes | Posts: 0]
Luxology Launches Education Provider Program
July 10, 2008 - 00:52

Luxology LLC, developers of modern, artist-focused 3D software, today announced its new Education Provider Program, which offers leading colleges, universities and 3D ...
Maxon Delivers Cinema 4D R11
September 13, 2008 - 22:09

MAXON Computer unveiled CINEMA 4D Release 11 (R11), the next generation of its highly acclaimed 3D animation software suite. The super-charged release is packed with advanced ...