Front Page
Search
Popular
Off-Site
Free Content
My Visit
| | | | |
| --- | --- | --- | --- |
| Games | | | |
According to Variety, Brad Pitt will develop a feature film based on the video game
| | |
| --- | --- |
| | 3Dup.com - December 02, 2009 - 19:45 |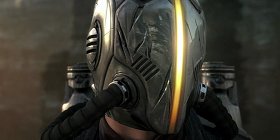 This upcoming video game is being developed by Airtight Games and published by Capcom on Unreal Engine 3 for the Xbox 360, PlayStation 3 and Microsoft Windows. In the game players must face an alien threat that humanity had previously banished. The game mixes on-foot and mid-air combat.
The game's story will center around a cargo pilot named William Agustus Grey who crashes in the Bermuda Triangle. From there, he is teleported to a parallel universe where he encounters other humans, called Survivors. Together, Will and the survivors must battle an alien race known as the Watchers to return to Earth. The Watchers came from afar, making humans do their bidding, whilst being treated as gods. Eventually people known as Adepts emerged and banished the Watchers to the realm in which our pilot is trapped. With the help of Nikola Tesla, they retrofit Watcher technology to fight the Watchers.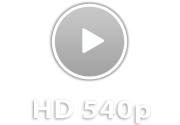 More Information at
www.darkvoidgame.com
. Image and Video Courtesy of Capcom. Video Encoding: 3Dup.com
[

Views

: 3,175 | Refers: 0 | Prints: 200 | Rate: 0.00 / 0 Votes | Posts: 0]
ArtVPS Launches Shaderlight 1.0
December 02, 2009 - 16:57

The rendering solution provider ArtVPS has announced the immediate availability of Shaderlight 1.0, the first full release version of its interactive rendering plug-in for ...
The Personal Style of Kenji Kawasawa
December 02, 2009 - 09:20

Kenji Kawasawa is a freelance motion designer based in Tokyo who uses Cinema4D for animation and Maxwell for rendering. The first video in our montage "LED Remix", ...
New Features in the ZBrush 3.5 R3
December 04, 2009 - 14:46

With this new version, Pixologic has refined ZBrush's toolset, improving the natural traditional media feel that ZBrush is well-known for. They have made it easier than ...
Smith & Foulkes Go Futuristic With HP
December 09, 2009 - 12:34

Smith & Foulkes completed their second spot for Goodby, Silverstein & Partners' launch campaign for the HP Photosmart Premium, the world's first ...