Front Page
Search
Popular
Off-Site
Free Content
My Visit
| | | | |
| --- | --- | --- | --- |
| Miscellaneous | | | |
Luxology Uses Subdivision Surface Tech from Pixar
Intellectual Property License Covers Key Pixar Patents in the Area of Computer Graphics
| | |
| --- | --- |
| | 3Dup.com - October 09, 2007 - 00:03 |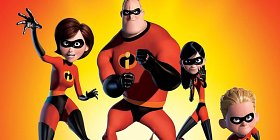 Luxology® announced that Pixar Animation Studios and Luxology have finalized an agreement under which Pixar has licensed its Subdivision Surface Patents to Luxology. The agreement covers key Pixar proprietary computer graphics technology that will enhance Luxology's products. Luxology is making no specific announcements as to when this technology might be incorporated into future Luxology software offerings. The specific terms of the agreement are confidential.

"Pixar is not only an important client of Luxology's, they are also a key source of technology for the computer graphics and entertainment industries," said Brad Peebler, President and Co-founder of Luxology. "We are very excited to have clear rights to use some of the most fundamental SubDivision surface modeling and rendering algorithms on the planet."


Page: [ 2 ]
[

Views

: 3,581 | Refers: 0 | Prints: 347 | Rate: 0.00 / 0 Votes | Posts: 0]
Halo 3 Launched. It Racks Up Record Sales
September 30, 2007 - 11:11

Microsoft announced that the Xbox 360 exclusive game "Halo 3" has officially become the biggest entertainment launch in history, garnering an estimated $170 million in sales ...
Corel Introduces Painter Essentials 4
September 27, 2007 - 19:48

Corel unveiled Corel® Painter™ Essentials 4, the latest release from the company's digital media portfolio. Based on Corel Painter, the world's most ...
Maxon Unleashes Cinema 4D R10.5
October 10, 2007 - 23:40

MAXON released a dramatically enhanced version of its CINEMA 4D software. Sporting a wealth of new features added to the core CINEMA 4D program, the update also takes in a ...