A new 60-second 3D movie entitled Samurai has been produced in a move designed to prove that Hollywood quality computer generated animation techniques are readily available here in the UK at a cost affordable for marketing projects.
Award winning production studio RealtimeUK has created the stereoscopic 3D promo piece using similar animation techniques to those used in Avatar at a fraction of the price.
Ian Jones, CG Director at RealtimeUK said: "From a cinematography point of view, this project was all about the beauty of the shots and creating exquisite imagery. We were trying to create something that was very attractive and aesthetic as well as being technically impressive."
"We wanted to capture the characters moving and interacting with each other in a realistic and convincing way."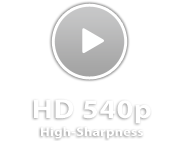 Realtime started by building the two Samurai character models and a courtyard environment. Working with motion capture specialists Audio Motion, they then sourced two actors experienced in martial arts, one was hot off the set of the latest Harry Potter movie and the other had just finished filming with Matt Damon.
The motion capture recorded the actors movements using strategically placed markers and translated them onto Realtime's character model. The completed animation was then converted into stereoscopic 3D.
Managing Director, Tony Prosser, said: "We're passionate about pushing ourselves and producing work as close as possible to Hollywood standards to showcase our capabilities from the initial idea through to direction and production."
"Our aim is simple, we wanted to demonstrate the full extent of our 3D capabilities that can be used on marketing trailers and commercials".
More Information at
www.realtimeuk.com
. Image and Video Courtesy of RealtimeUK. Video Encoding: 3Dup.com