Front Page
Search
Popular
Off-Site
Free Content
My Visit
| | | | |
| --- | --- | --- | --- |
| Games | | | |
Outstanding CG Animation for this Videogame
| | |
| --- | --- |
| | 3Dup.com - March 13, 2010 - 14:10 |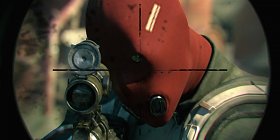 Brink is an upcoming first-person shooter video game developed by Splash Damage set to release in Q4 2010. It offers team-based multiplayer missions with authored narratives, persistent player characters and an approachable nature. It is also developer Splash Damage's first original title as past titles were part of franchises.
In Brink, two sides, "Resistance" and "Security", fight in the outskirts of a utopian city known as The Ark, a floating city surrounded by the waters of a flooded Earth. The Ark was designed as a prototype of a perfect city, with renewable resources and no pollution, large enough to support 5,000 residents. Its population has grown to 50,000 however, leading it to the brink (hence the name of the game) of a civil war.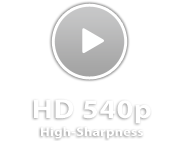 More Information at
www.brinkthegame.com
. Image and Video Courtesy of Splash Damage Ltd. Video Encoding: 3Dup.com
[

Views

: 4,873 | Refers: 0 | Prints: 203 | Rate: 0.00 / 0 Votes | Posts: 0]
Shrek Forever After. Theatrical Trailer
March 12, 2010 - 12:58

After challenging an evil dragon, rescuing a beautiful princess and saving your in-laws' kingdom, what's an ogre to do? Well, if you're Shrek, you suddenly ...
Intergalactic Sugar
March 12, 2010 - 11:26

Emmett Feldman is an Audio Visual Artist and Design Director at Mekanism. In 2008 he created Intergalactic Sugar video which was accepted into the onedotzero film festival. ...
Deus Ex: Human Revolution Cinematic
March 15, 2010 - 13:18

The game takes place during the year 2027, 25 years before Deus Ex. Nanotechnological augmentations have yet to be developed and biomechanical augmentations are the current ...
Robin Hood by Ridley Scott
March 15, 2010 - 17:18

In 13th century England, Robin and his band of marauders confront corruption in a local village and lead an uprising against the crown that will forever alter the balance of ...
Eye Candy: New Sony Campaign by Superfad
March 16, 2010 - 09:33

Superfad Seattle presented some days ago a spot for Sony Bravia HDTV. The creative approach of this project was defined by Sony and Will Hyde. It was about to use high-speed ...
Gothenburg Film Festival. Introductory Video
March 17, 2010 - 15:26

Gothenburg Film Festival is an annual film festival in Gothenburg, Sweden, launched in 1979. The first year the festival showed 17 films on 3 screens, and had 3,000 visitors. ...