Gothenburg Film Festival is an annual film festival in Gothenburg, Sweden, launched in 1979.
The first year the festival showed 17 films on 3 screens, and had 3,000 visitors.
Today, the film festival is the biggest in Scandinavia and takes place 10 days every year between January and February.
Around 450 films from 60 countries are screened for 115,000 visitors. The film festival is also an important market place for the contractors in the movie industry.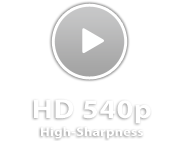 More Information at
www.bobby.se
. Image and Video Courtesy of Bobby Works. Video Encoding: 3Dup.com