Front Page
Search
Popular
Off-Site
Free Content
My Visit
| | | | |
| --- | --- | --- | --- |
| Miscellaneous | | | |
The Talent of Polynoid. Demo Reel 2010
This german studio headquartered in Ludwigsburg is producing brilliant CG creations
| | |
| --- | --- |
| | 3Dup.com - April 20, 2010 - 18:34 |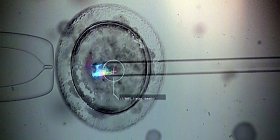 Jan, Ilija and Tom created the Polynoid brand after working together on the short 458nm back in 2006. The movie was produced during their studies at the Filmakademie Baden-Wurttemberg. That"s also where Csaba and Pit met the three founders and joined the team to work on the shorts "mem" and "loom", which has just been finished. This is the Polynoid team since then, and the bigger part of us is still located in Ludwigsburg.
Our 2010 reel consists of the above mentioned shorts, plus Mindplotter (short, 2007), FlapFlap (short, 2009) and some commercial work we did during the last year. We hope you like it.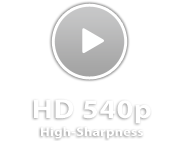 More Information at
www.polynoid.org
. Image and Video Courtesy of Polynoid. Video Encoding: 3Dup.com
[

Views

: 3,892 | Refers: 0 | Prints: 193 | Rate: 0.00 / 0 Votes | Posts: 0]
Gaiking. Teaser Trailer
April 20, 2010 - 14:19

Back in the '70s, Mattel released a toyline called "Shogun Warriors" which was made up of several imported Japanese toys that were based on a popular anime ...
Toy Story 3. Barbie Meets Ken Scene
April 20, 2010 - 13:10

Andy, now nearly 18 years old, is just days away from heading off to college, and his toys, including Woody and Buzz Lightyear, are worried about their uncertain future. Andy ...
Shrek Forever After. New Scene
April 21, 2010 - 13:36

After all of his adventures, Shrek has become a domesticated family ogre. Instead of scaring villagers away as he used to, Shrek agrees to autograph pitchforks. Longing for ...
The Upcoming Lost Planet 2 by Capcom
April 22, 2010 - 17:16

Lost Planet 2 is an upcoming third-person shooter video game developed and published by Capcom. The game is the sequel to Lost Planet: Extreme Condition, taking place ten ...