Front Page
Search
Popular
Off-Site
Free Content
My Visit
| | | | |
| --- | --- | --- | --- |
| Miscellaneous | | | |
The Mill: 2010 Show Reel Revealed
From One of the Best VFX Facilities Worldwide
| | |
| --- | --- |
| | 3Dup.com - November 10, 2009 - 15:18 |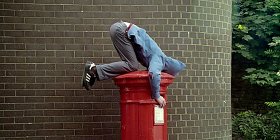 The Mill is a leading visual effects company offering creative partnerships and collaboration in advertising, broadcast, film, music video and digital assets. The Mill has offices in three of the most important global centres; New York, Los Angeles and London. Established in 1990, working alongside its original founders Robin Shenfield and Pat Joseph are more than 300 talented and passionate artists, producers and technicians who are all committed to maintaining The Mill's unrivalled standards and personal approach.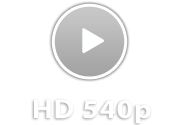 More Information at
www.themill.com
. Image and Videos Courtesy of The Mill, London. Video Encoding: 3Dup.com

[

Views

: 2,855 | Refers: 0 | Prints: 174 | Rate: 9.00 / 1 Vote | Posts: 0]
Planet 51. Extended Clip in HD
November 10, 2009 - 10:05

American astronaut Captain Charles "Chuck" Baker lands on Planet 51 thinking he's the first person to step foot on it. To his surprise, he finds that this planet is ...
EA will Cut 1500 Jobs. Cost Reduction Plan
November 11, 2009 - 13:22

EA has announced a plan to narrow its product portfolio to provide greater focus on titles with higher margin opportunities. This action will result in the closure of several ...
Free Game for PC Based on Nvidia's PhysX
November 11, 2009 - 15:33

Attack of the 50ft Robot! is an action-adventure game set in a 1950s B-movie atmosphere. Unleash your inner robot and destroy everything that stands in your way, buildings, ...
20 Animated Features Line Up for 2009 Oscar Race
November 12, 2009 - 14:05

Twenty features have been submitted for consideration in the Animated Feature Film category for the 82nd Academy Awards®. Under the rules for this category, a maximum of ...
TGW Releases New Zbrush 3.5 Tutorials
November 12, 2009 - 15:48

The Gnomon Workshop is pleased to announce the release of its first tutorials on ZBrush 3.5. These three new tutorials, by ZBrush guru Ryan Kingslien, focus on ZSpheres II ...