Front Page
Search
Popular
Off-Site
Free Content
My Visit
| | | | |
| --- | --- | --- | --- |
| Miscellaneous | | | |
Special Review: 2012 Film. L.A. Going Down. HD Video
Released in Theaters this Friday 13
| | |
| --- | --- |
| | 3Dup.com - November 15, 2009 - 16:34 |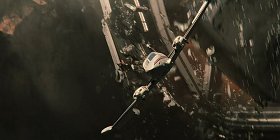 In 2009, American scientist Professor West travels to a research facility in India, where a colleague Satnam has made a mysterious but alarming discovery: unusually severe storms on the surface of the Sun are having a grave effect on Earth. Professor West contacts his friend Adrian Helmsley, a scientific advisor to the US President, and informs him of the ominous developments. Helmsley attempts to brief President Wilson on Satnam's findings, but is stopped by White House Chief of Staff Anheuser. Events move forward to 2010, by which time President Wilson is aware of what is happening ...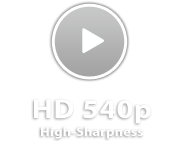 More Information at:
www.sonypictures.com/movies/2012
. Image and Video Courtesy of Columbia Pictures. Video Transcoding: 3Dup.com
[

Views

: 4,135 | Refers: 0 | Prints: 203 | Rate: 0.00 / 0 Votes | Posts: 0]
Clash of the Titans Teaser Trailer
November 14, 2009 - 02:33

Clash of the Titans is an upcoming 2010 fantasy film which is a remake of the 1981 film of the same name, itself loosely based on the Greek myth of Perseus. The film is ...
Avatar: The Game from the Na'vi View
November 17, 2009 - 23:15

Avatar is the story of an ex-Marine who finds himself thrust into hostilities on an alien planet filled with exotic life forms. As an Avatar, a human mind in an alien body, ...