Front Page
Search
Popular
Off-Site
Free Content
My Visit
| | | | |
| --- | --- | --- | --- |
| Miscellaneous | | | |
The Kinematograph. A Moment Before the Lumiere Invention
Short Animated Film by Tomek Baginski Produced by Platige Image. HD Trailer
| | |
| --- | --- |
| | 3Dup.com - November 17, 2009 - 15:33 |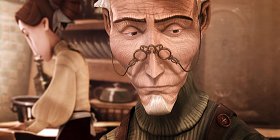 Francis is an inventor. His invention is supposed to change the world. He forgot about one thing: dreams always cost too much. He is focused only on himself and his work and realizes the gravity of the situation only when it is too late.
"The Kinematograph" is an adaptation of a comic with the same title created with a pen and crayon by Mateusz Skutnik. It was included in the album "Rewolucje: Monochrom". It all started with a journalist, Krzysztof Lipka-Chudzik, who introduced the afore-mentioned album to Tomek Baginski. The idea was simple: it was all about a concept for a new film that the director was also looking for. Baginski, who is always bombarded with new film projects, was close to dropping the challenge posed by Skutnik's art until he started to read "The Kinematograph". The comic turned out to be a ready-made film script.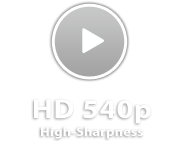 Three Years of "The Kinematograph"
Realization process in Tomek Baginski's latest film took fourteen months altogether. It all began in 2006.
Page: [ 2 ] [ 3 ]
[

Views

: 7,211 | Refers: 0 | Prints: 179 | Rate: 0.00 / 0 Votes | Posts: 0]
Avatar: The Game from the Na'vi View
November 17, 2009 - 23:15

Avatar is the story of an ex-Marine who finds himself thrust into hostilities on an alien planet filled with exotic life forms. As an Avatar, a human mind in an alien body, ...
Close CG Shorts by Gobelins. Graduation Movies
November 18, 2009 - 13:03

Inka Bola It is set on an impossibly high tower somewhere in the Andes where a guard watches over a rather naughty Maya child. He is roused from his slumbers by fruit hitting ...
Updated: Let Yourself Feel. HD Video
November 18, 2009 - 19:26

Esteban Diácono is an Argentinian Motion Graphics Designer based on Buenos Aires. He has been working for over 12 years in the Design, Motion Graphics and ...