Front Page
Search
Popular
Off-Site
Free Content
My Visit
| | | | |
| --- | --- | --- | --- |
| Miscellaneous | | | |
Winter Olympics 2010. Romancing the Stone
Working to a tight deadline, Marc and his 3D crew achieved an excellent CG creation
| | |
| --- | --- |
| | 3Dup.com - February 03, 2010 - 21:40 |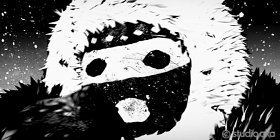 STUDIO AKA have produced a stylized graphic trail and titles sequence for the event which is being held in Vancouver. Commissioned by the BBC, through Red Bee Media, the brief from RKCR/Y&R to Director Marc Craste was to make a film based around a legendary quest, whereby an Inuit hero has to retrieve a spiritual stone that has been taken by a giant Bear from a mystical totem. In the process of his mission the hero draws on his skills in a series of challenging and physically brutal Olympic style sports to recover the precious ice locked stone, thus restoring light and peace to his dark and troubled world.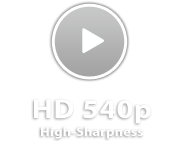 The carefully crafted backgrounds are based on designs by Jon Klassen (of Coraline fame) setting the journey within a stark and imposing black and white world.
More Information at
www.studioaka.co.uk
. Image and Video Courtesy of STUDIO AKA. Video Encoding: 3Dup.com
[

Views

: 1,816 | Refers: 0 | Prints: 147 | Rate: 0.00 / 0 Votes | Posts: 0]
Visual Effects with Particles
February 02, 2010 - 17:41

Matthias Muller started doing some graphic stuff some years ago. He learned from tutorials or articles published on the web and he is very interested in the Abstract CG Art, ...
The Making of Avatar. HD Video
January 28, 2010 - 12:42

A number of revolutionary visual effects techniques were used in the production of Avatar. According to Cameron, work on the film had been delayed since the 1990s to allow ...
A 3D Exploration of Picasso's Guernica
February 04, 2010 - 16:20

The words of Lena Gieseke about her work are so precise and brilliant that we would like to mention of them from beginning to end: "The idea of creating a 3D version of ...
Axis Animation Demo Reel
February 10, 2010 - 11:50

Axis is an international team of producers, directors, designers, artists and animators. The studio creates animation for some of the world's leading names in ...
Nuit Blanche. You Felt this Before
February 11, 2010 - 17:40

What happens in that moment when you capture the eye of a complete stranger? In a fraction of second, it seems like the shields that separate the two of you are down; and ...
Toy Story 3. New Theatrical Trailer
February 12, 2010 - 13:03

Andy is heading off to college, and his toys, including Woody and Buzz, are worried about their uncertain future. After some twists and turns, the toys end up at Sunnyside ...