Front Page
Search
Popular
Off-Site
Free Content
My Visit
| | | | |
| --- | --- | --- | --- |
| Miscellaneous | | | |
Currently it has over 40 people working in the studio which was founded in 2000
| | |
| --- | --- |
| | 3Dup.com - February 10, 2010 - 11:50 |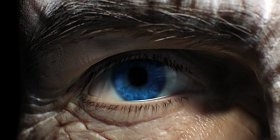 Axis is an international team of producers, directors, designers, artists and animators. The studio creates animation for some of the world's leading names in Commercials, Games, Broadcast and Film. Entertaining, crafted, compelling; Axis' work has won numerous industry accolades - most recently the prestigious Imagina Grand Jury Prize and a Best Animation BAFTA. One of the UK's fastest growing animation studios, Axis fuses a personal approach and attention to detail with large-scale production values and infrastructure.
More Information at
www.axisanimation.com
. Image and Video Courtesy of Axis Productions Ltd. Video Encoding: 3Dup.com
[

Views

: 2,035 | Refers: 0 | Prints: 147 | Rate: 0.00 / 0 Votes | Posts: 0]
A 3D Exploration of Picasso's Guernica
February 04, 2010 - 16:20

The words of Lena Gieseke about her work are so precise and brilliant that we would like to mention of them from beginning to end: "The idea of creating a 3D version of ...
Winter Olympics 2010. Romancing the Stone
February 03, 2010 - 21:40

STUDIO AKA have produced a stylized graphic trail and titles sequence for the event which is being held in Vancouver. Commissioned by the BBC, through Red Bee Media, the ...
Nuit Blanche. You Felt this Before
February 11, 2010 - 17:40

What happens in that moment when you capture the eye of a complete stranger? In a fraction of second, it seems like the shields that separate the two of you are down; and ...