Front Page
Search
Popular
Off-Site
Free Content
My Visit
| | | | |
| --- | --- | --- | --- |
| Miscellaneous | | | |
How to Train Your Dragon. New Scenes
Release Date: March 26th, 2010
| | |
| --- | --- |
| | 3Dup.com - March 22, 2010 - 18:51 |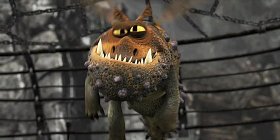 A Viking teenager named Hiccup lives on the island of Berk, where fighting dragons is a way of life. The teen's smarts and offbeat sense of humor don't sit too well with his tribe or its chief... who just happens to be Hiccup's father. However, when Hiccup is included in Dragon Training with the other Viking teens, he sees his chance to prove he has what it takes to be a fighter. But when he encounters (and ultimately befriends) an injured dragon, his world is flipped upside down, and what started out as Hiccup's one shot to prove himself turns into an opportunity to set a new course for the future of the entire tribe.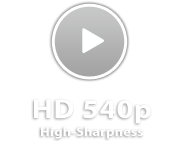 More Information at
www.howtotrainyourdragon.com
. Image and Video Courtesy of DreamWorks. Animation SKG. Video Montage and Encoding: 3Dup.com
[

Views

: 1,587 | Refers: 0 | Prints: 148 | Rate: 0.00 / 0 Votes | Posts: 0]
The Making of Alice in Wonderland. Scenes
March 18, 2010 - 11:45

This film was originally set to be released in 2009, but was pushed to March 5, 2010. Principal photography was scheduled for May 2008, but did not begin until September and ...
Gothenburg Film Festival. Introductory Video
March 17, 2010 - 15:26

Gothenburg Film Festival is an annual film festival in Gothenburg, Sweden, launched in 1979. The first year the festival showed 17 films on 3 screens, and had 3,000 visitors. ...
Pierre Magnol. Forms and Atmospheres
March 23, 2010 - 14:26

Graphic designer and animator, Pierre Magnol founded Gkaster Studio with Pierre Fabre (typographer and also mattepainter). Pierre is a self-taught artist who started at Canal ...
Clash of the Titans. New Scenes
March 24, 2010 - 11:55

The ultimate struggle for power pits men against kings and kings against gods. But the war between the gods themselves could destroy the world. Born of a god but raised as a ...
Predators. Teaser Trailer
March 25, 2010 - 22:59

The film follows a mercenary named Royce who is abducted by alien creatures known as the Predators. He is released onto an alien planetâ??which acts as a game reserveâ??along ...