Front Page
Search
Popular
Off-Site
Free Content
My Visit
| | | | |
| --- | --- | --- | --- |
| Miscellaneous | | | |
Bleed your Colors. Nike Sportswear
Commercial for Nike and 2010 FIFA World Cup in South Africa
| | |
| --- | --- |
| | 3Dup.com - May 25, 2010 - 19:21 |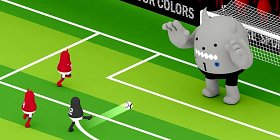 Sticky Monster Lab is a well-known creative studio in South Korea.
They create art without materials and expressions limits.
In this case, Sticky Monster Lab collaborated with the T-Shirts for Nike Korea and the 2010 FIFA World Cup event.
The commercial was made with images and characters from their T-Shirts design as part of the ad campaign.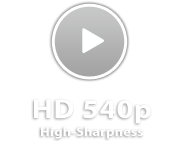 CREDITS
Director
: FLA
Producer
: NANA
Editor, 2D Artists
: Joe
3D Artist
: FLA, YHJ
Designers
: FLA, BOO
Music
: Cassette Schwarzenegger
More Information at stickymonsterlab.com. Image and Video Courtesy of FLA. Video Encoding: 3Dup.com
[

Views

: 3,813 | Refers: 0 | Prints: 193 | Rate: 0.00 / 0 Votes | Posts: 0]
MegaMind by DreamWorks Animation
May 21, 2010 - 12:43

Megamind is the most brilliant supervillain the world has ever known. And the least successful. Over the years, he has tried to conquer Metro City in every imaginable way. ...
Iron Sky. Independent Sci-Fi Film
May 20, 2010 - 09:45

Iron Sky is a scifi movie that takes place in the year 2018, when the Nazis, who fled the Earth to the dark side of the Moon in 1945, return to claim the Earth. It is ...
Shrek Forever After. Behind the Scenes
May 27, 2010 - 14:35

Just before Princess Fiona's rescue by Shrek in the original Shrek film, King Harold and Queen Lillian are revealed to have come to the magic deal-maker Rumpelstiltskin ...
Inanis Aedes. The House of Emptiness
May 31, 2010 - 22:11

This CG Short was made by two french students in Paris. It is about natural and supernatural movement in a quiet and architectural place. Wind, fluids, stones, air, cloths, ...
Patrick Boivin and his Iron Baby Phenomenon
June 04, 2010 - 11:18

Patrick Boivin is a self-taught director who got his start working on a show called Phylacterecola for a Quebec broadcaster. He has directed several shorts that have been on ...
DiCaprio goes to Sci-Fi
June 09, 2010 - 14:19

Dom Cobb is a skilled thief in the art of "extraction," stealing secrets from deep within the subconscious during the dream state, when the mind is at its most ...