This CG Short was made by two french students in Paris.
It is about natural and supernatural movement in a quiet and architectural place.
Wind, fluids, stones, air, cloths, light ... all is alive but human being.
One of the goals was to show architecture with a minimalist decoration.
It has been finished in about 20 days.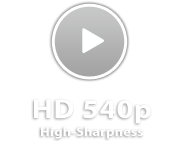 CREDITS
Directed by
: Meradi Omar & Roussel Beranger
Music
: Matti Paalanen
School
: Arts et Technologies de l'Image, Saint-Denis, Université Paris 8
More Information at
www.wolkiger.fr
. Image and Video Courtesy of Meradi Omar. Video Encoding: 3Dup.com