Front Page
Search
Popular
Off-Site
Free Content
My Visit
| | | | |
| --- | --- | --- | --- |
| Miscellaneous | | | |
Updated: New Star Trek Movie. More Visual than Ever
New Trailer of this Classic Movie with a New Set of Characters. Release Dated on May 2009
| | |
| --- | --- |
| | 3Dup.com - March 08, 2009 - 18:04 |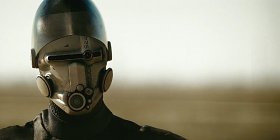 From director J.J. Abrams (Mission: Impossible III, Lost and Alias) and screenwriters Roberto Orci & Alex Kurtzman (Transformers, MI: III) comes a new vision of the greatest space adventure of all time, Star Trek, featuring a young, new crew venturing boldly where no man has gone before.
More Information at
www.startrekmovie.com
. Image and Videos Courtesy of Paramount Pictures.
[

Views

: 2,430 | Refers: 0 | Prints: 264 | Rate: 0.00 / 0 Votes | Posts: 0]
WALL-E Director Speaks About the Awarded Oscar
March 02, 2009 - 21:53

We would like to remind the pronounced words in the Oscars event from its director: Andrew Stanton. "It's been such an inspiration to spend time with a character who so ...