This game is an upcoming first-person shooter video game for the Xbox 360. It is part of the Halo series.
Its world premiere was held on December 12, 2009, at the Spike Video Game Awards. The game takes place in the year 2552, where humanity is locked in a war with the alien Covenant.
Players control Noble 6, a member of an elite supersoldier squad, during a battle for the human world of Reach.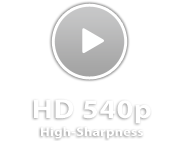 More Information at
www.bungie.net
. Image and Videos Courtesy of Bungie LLC. Video Montage and Encoding: 3Dup.com