Front Page
Search
Popular
Off-Site
Free Content
My Visit
| | | | |
| --- | --- | --- | --- |
| Miscellaneous | | | |
And David O'Relly and Jon Klassen Made "Black Lake"
This four minutes video loop does not fit into any category but we choose CG creations for some good reason, as always
| | |
| --- | --- |
| | 3Dup.com - January 27, 2010 - 20:27 |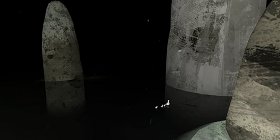 When David O'Relly, with 24 awards behind, and the canadian Jon Klassen met past October in Berlin, they thought to make something for the "If You Could Collaborate" project. The idea behind this show was to pick someone you had not worked with and work on something together. The result is something they were both really happy with. Jon Klassen was in on the conceptualizing of the thing, sort of the visual rules and value setups and stuff and then designing the elements, and David took it from there. Black Lake is a short made to be shown in a gallery, it is meant to be played on a loop. 3Dup.com has edited the video and added just two loops as a sample of the endless effect.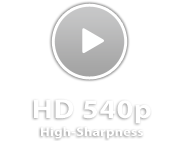 More Information at
www.davidoreilly.com
and
www.burstofbeaden.com
. Image and Video Courtesy of David O'Relly and Jon Klassen. Video Montage and Encoding: 3Dup.com
[

Views

: 2,516 | Refers: 0 | Prints: 188 | Rate: 0.00 / 0 Votes | Posts: 0]
Animated Short by Zoltán Lányi
January 26, 2010 - 20:58

It was made in the Art Department of the Eszterházy Károly College in Eger (Hungary) by Zoltán Lányi being his first complete full animation and ...
No Everything is CG. Nolan's Cheddar
January 25, 2010 - 19:34

John Nolan is an animatronics expert from London who took two months to make this video spending 600 pounds on production costs. His talents have already been utilised in ...
The Making of Avatar. HD Video
January 28, 2010 - 12:42

A number of revolutionary visual effects techniques were used in the production of Avatar. According to Cameron, work on the film had been delayed since the 1990s to allow ...
Visual Effects with Particles
February 02, 2010 - 17:41

Matthias Muller started doing some graphic stuff some years ago. He learned from tutorials or articles published on the web and he is very interested in the Abstract CG Art, ...