Front Page
Search
Popular
Off-Site
Free Content
My Visit
| | | | |
| --- | --- | --- | --- |
| Miscellaneous | | | |
No Everything is CG. Nolan's Cheddar
It is not a real commercial but was done just for fun
| | |
| --- | --- |
| | 3Dup.com - January 25, 2010 - 19:34 |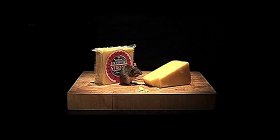 John Nolan is an animatronics expert from London who took two months to make this video spending 600 pounds on production costs. His talents have already been utilised in "Harry Potter" and "Dr Who", as well as the "Where The Wild Things Are" and "Clash Of The Titans"
Nolan admits that he used for this short a dead mouse for the stunt, using special gadget machinery. He said: "The rat was actually a robot I made covered in silicon. It still had its real hair and nails of a dead rat, but I had to punch this in individually into the synthetic skin, a bit like how hair transplants work."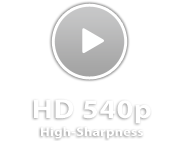 More Information at
www.johnnolanfilms.com
. Image and Video Courtesy of John Nolan. Video Montage and Encoding: 3Dup.com
[

Views

: 4,194 | Refers: 0 | Prints: 190 | Rate: 0.00 / 0 Votes | Posts: 0]
CG Short Red Rabbit
January 22, 2010 - 14:50

We publish a interesting and funny CG creation from the german artists Egmont Mayer who won the Best Student Film at SICAF 2008 and was presented in the Annecy Festival the ...
Vanishing Point by Takuya Hosogane
January 21, 2010 - 10:32

Takuya Hosogane, impressed by the works of Yugo Nakamura and John Maeda, started in the interactive design world with Adobe Flash. His first steps were more focused on the ...
Animated Short by Zoltán Lányi
January 26, 2010 - 20:58

It was made in the Art Department of the Eszterházy Károly College in Eger (Hungary) by Zoltán Lányi being his first complete full animation and ...
The Making of Avatar. HD Video
January 28, 2010 - 12:42

A number of revolutionary visual effects techniques were used in the production of Avatar. According to Cameron, work on the film had been delayed since the 1990s to allow ...
Visual Effects with Particles
February 02, 2010 - 17:41

Matthias Muller started doing some graphic stuff some years ago. He learned from tutorials or articles published on the web and he is very interested in the Abstract CG Art, ...