Front Page
Search
Popular
Off-Site
Free Content
My Visit
| | | | |
| --- | --- | --- | --- |
| Miscellaneous | | | |
Visual Effects with Particles
Very interesting lighting effects made by Matthias Muller
| | |
| --- | --- |
| | 3Dup.com - February 02, 2010 - 17:41 |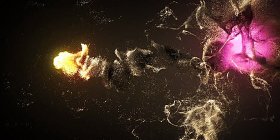 Matthias Muller started doing some graphic stuff some years ago. He learned from tutorials or articles published on the web and he is very interested in the Abstract CG Art, lately in combination with dynamic particles. The tools he uses are Adobe Photoshop, After Effects, 3DS Max and its standard particle system, and finally Particle Flow. Matthias uses FumeFX to drive the particles as well and Krakatoa to render all the stuff. He is 21 years old. We wish to him all the best working with so much talent as he has. Keep up the good job!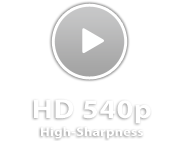 Image and Videos Courtesy of Matthias Muller. Video Encoding: 3Dup.com
[

Views

: 2,678 | Refers: 0 | Prints: 184 | Rate: 0.00 / 0 Votes | Posts: 0]
The Making of Avatar. HD Video
January 28, 2010 - 12:42

A number of revolutionary visual effects techniques were used in the production of Avatar. According to Cameron, work on the film had been delayed since the 1990s to allow ...
Winter Olympics 2010. Romancing the Stone
February 03, 2010 - 21:40

STUDIO AKA have produced a stylized graphic trail and titles sequence for the event which is being held in Vancouver. Commissioned by the BBC, through Red Bee Media, the ...
A 3D Exploration of Picasso's Guernica
February 04, 2010 - 16:20

The words of Lena Gieseke about her work are so precise and brilliant that we would like to mention of them from beginning to end: "The idea of creating a 3D version of ...
Axis Animation Demo Reel
February 10, 2010 - 11:50

Axis is an international team of producers, directors, designers, artists and animators. The studio creates animation for some of the world's leading names in ...
Nuit Blanche. You Felt this Before
February 11, 2010 - 17:40

What happens in that moment when you capture the eye of a complete stranger? In a fraction of second, it seems like the shields that separate the two of you are down; and ...