NVIDIA Corporation launched NVIDIA Quadro® Plex Visual Computing System (VCS) Model S4, a graphics server featuring a record number of graphics processing units (GPUs) in a standard 1U server form factor. The new server contains more Quadro graphics processing power in less space than has ever been achieved before, enabling interactive visualization of extremely large-scale data sets by multiple users with a minimal footprint.
Designed for data-centric applications such as off-line rendering, remote graphics applications and embedded visual computing, the Quadro Plex Model S4 server takes visual compute density to new extremes by incorporating four NVIDIA Quadro® FX 5600 professional GPUs in an industry-standard 1U rack configuration; dynamically allocating compute, geometry, shading and pixel processing power for optimized GPU performance. GPU computing for visualization solves programming functionality available in the NVIDIA CUDA™ tool suite.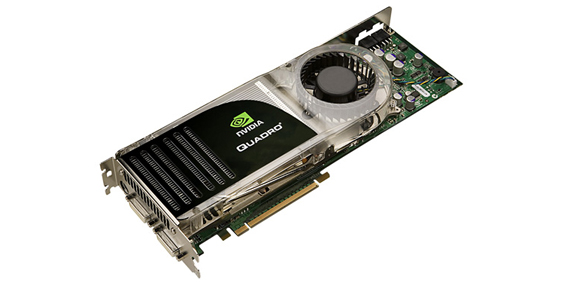 The Quadro Plex Model S4 is designed to serve high-quality interactive visualization of large models to multiple users. Its 6 GB frame buffer (1.5 GB per GPU) can process large textures with full-screen antialiasing while Shader Model 4.0 vertex and pixel programmability delivers ultra-realistic effects for OpenGL and DirectX 10 applications. The server's accelerated 3D texture performance provides greater interactivity for the visualization of large volumetric datasets often required in energy and scientific research.
The Quadro Plex Series
Until now, NVIDIA's Quadro Plex product line has consisted of desk side units that can also be mounted side-by-side in a 3U rack space. The Model S4 server complements the rest of the product line by offering extreme compute density in 1U housing for solving the largest visualization and high-performance computing problems.