Front Page
Search
Popular
Off-Site
Free Content
My Visit
| | | | |
| --- | --- | --- | --- |
| Games | | | |
Dragon Age Launching and Cinematic
Now Available in North America Along With Downloadable Content on Xbox 360, PlayStation3 and PC
| | |
| --- | --- |
| | 3Dup.com - November 06, 2009 - 00:42 |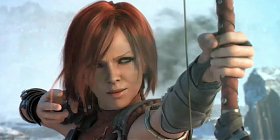 BioWare announced that the highly-anticipated game Dragon Age Origins is now available on the PlayStation 3 computer entertainment system, Xbox 360 videogame and entertainment system and PC. Dragon Age: Origins introduces a dark and gritty approach to the fantasy genre where players must make ruthless decisions and be willing to sacrifice their friends and loved ones for the greater good of mankind. Several downloadable content packs are also now available, including Warden's Keep, The Stone Prisoner and the Blood Dragon Armor.

"The launch of Dragon Age: Origins is the fantasy event of 2009," said Dr. Ray Muzyka, co-founder of BioWare and Group General Manager of the RPG/MMO Group at EA. "I am extremely proud of the entire development team - and we're all very excited to release one of our best games yet!"


BioWare has also launched a robust package of downloadable content (DLC) for Dragon Age: Origins. The Stone Prisoner gives players access to new environments, items, hours of additional gameplay and the mighty stone golem Shale who can become one of the most powerful party members in the game. The Warden's Keep premium DLC provides players of Dragon Age: Origins with a new dungeon-exploring adventure, new loot including a set of ancient Grey Warden armor, a chance to gain two of six mysterious new abilities, a new base complete with merchants and a party chest to store their hard-earned items. In addition, BioWare has released the Blood Dragon Armor DLC, a set of themed armor that gives players additional protection in combat and will be available for use in both Dragon Age: Origins on the PlayStation 3, Xbox 360 and PC and in Mass Effect 2 on the Xbox 360 and PC.
Page: [ 2 ]
[

Views

: 4,537 | Refers: 0 | Prints: 189 | Rate: 0.00 / 0 Votes | Posts: 0]
How to Train Your Dragon. HD Trailer
November 04, 2009 - 17:40

This is an upcoming computer-animated film based on the 2003 book of that same title. The film stars the voice talents of Jay Baruchel, America Ferrera, Jonah Hill, Gerard ...
Avatar. A Film for the New Generation
October 30, 2009 - 10:50

Avatar is an upcoming 3-D science fiction film directed by James Cameron, due to be released on December 18, 2009 by 20th Century Fox. The film is Lightstorm ...