Front Page
Search
Popular
Off-Site
Free Content
My Visit
| | | | |
| --- | --- | --- | --- |
| Games | | | |
Deus Ex: Human Revolution Cinematic
CGI Teaser Trailer shown at the 2010 Game Developers Conference
| | |
| --- | --- |
| | 3Dup.com - March 15, 2010 - 13:18 |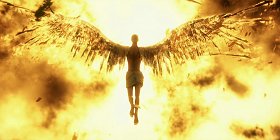 The game takes place during the year 2027, 25 years before Deus Ex. Nanotechnological augmentations have yet to be developed and biomechanical augmentations are the current state of the art. The main character, Adam Jensen, is a private security officer with a company that specializes in these augmentations. He witnesses a chilling attack on his company, and "the conspiracy begins." Adam Jensen will be voiced by Elias Toufexis.
Five metropolises are included and Detroit, Shanghai and Montreal have been confirmed. In addition, the protagonist will have his own apartment where he may store his secrets and collected information. The events in the game will lead to the formation of UNATCO from the original game. A statement released Nov 2009 revealed that Square Enix are to collaborate with Eidos Montreal, in providing them with the cinematic trailers for Deus Ex: Human Revolution.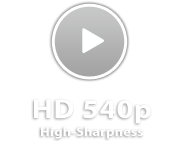 More Information at
www.deusex3.com
. Image and Video Courtesy of Eidos Montreal and Square Enix. Video Encoding: 3Dup.com

[

Views

: 5,456 | Refers: 0 | Prints: 200 | Rate: 0.00 / 0 Votes | Posts: 0]
Brink Cinematic
March 13, 2010 - 14:10

Brink is an upcoming first-person shooter video game developed by Splash Damage set to release in Q4 2010. It offers team-based multiplayer missions with authored narratives, ...
Shrek Forever After. Theatrical Trailer
March 12, 2010 - 12:58

After challenging an evil dragon, rescuing a beautiful princess and saving your in-laws' kingdom, what's an ogre to do? Well, if you're Shrek, you suddenly ...
Robin Hood by Ridley Scott
March 15, 2010 - 17:18

In 13th century England, Robin and his band of marauders confront corruption in a local village and lead an uprising against the crown that will forever alter the balance of ...
Eye Candy: New Sony Campaign by Superfad
March 16, 2010 - 09:33

Superfad Seattle presented some days ago a spot for Sony Bravia HDTV. The creative approach of this project was defined by Sony and Will Hyde. It was about to use high-speed ...
Gothenburg Film Festival. Introductory Video
March 17, 2010 - 15:26

Gothenburg Film Festival is an annual film festival in Gothenburg, Sweden, launched in 1979. The first year the festival showed 17 films on 3 screens, and had 3,000 visitors. ...