Front Page
Search
Popular
Off-Site
Free Content
My Visit
| | | | |
| --- | --- | --- | --- |
| Miscellaneous | | | |
How to Train Your Dragon. HD Trailer
To Be Released on March 26, 2010
| | |
| --- | --- |
| | 3Dup.com - November 04, 2009 - 17:40 |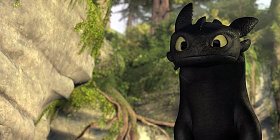 This is an upcoming computer-animated film based on the 2003 book of that same title. The film stars the voice talents of Jay Baruchel, America Ferrera, Jonah Hill, Gerard Butler, Christopher Mintz-Plasse and Craig Ferguson.
The film is set in a mythical world of vikings and dragons. The story centers around a viking teenager named Hiccup (Jay Baruchel), who lives on the island of Berk, where fighting dragons is a way of life. The teen's smarts and offbeat sense of humor is disliked by his tribe and its chief, Hiccup's father. However, when Hiccup is included in Dragon Training with the other viking teens, he sees his chance to prove he has what it takes to be a fighter. But when he encounters (and ultimately befriends) an injured dragon, his world is flipped upside down.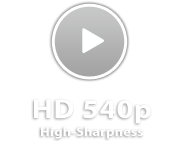 More Information at
www.howtotrainyourdragon.com
. Image and Video Courtesy of DreamWorks. Animation SKG. Video Encoding: 3Dup.com
[

Views

: 4,465 | Refers: 0 | Prints: 221 | Rate: 0.00 / 0 Votes | Posts: 0]
Avatar. A Film for the New Generation
October 30, 2009 - 10:50

Avatar is an upcoming 3-D science fiction film directed by James Cameron, due to be released on December 18, 2009 by 20th Century Fox. The film is Lightstorm ...
Assassin's Creed: Lineage. Part I
October 30, 2009 - 09:48

The Lineage films are a mixture of live-action and computer generated imagery. They are intended to focus upon Ezio's father, Giovanni Auditore da Firenze. The game ...
Dragon Age Launching and Cinematic
November 06, 2009 - 00:42

BioWare announced that the highly-anticipated game Dragon Age Origins is now available on the PlayStation 3 computer entertainment system, Xbox 360 videogame and ...