This is a third person action-adventure video game in development by Ubisoft for Microsoft Windows, PlayStation 3 and Xbox 360.
It is a direct-sequel to Assassin's Creed II and its story will take place shortly after the ending of the previous game, with Ezio returning as the main protagonist.
Plot
The game begins shortly after the events of Assassin's Creed II, in the year 1499. Monteriggioni is besieged by the Borgia clan, led by Rodrigo's son Cesare Borgia. During the battle Ezio's uncle, Mario, is killed and the Apple of Eden is taken by Borgia. Ezio, now a Master Assassin in the Assassin's Order, seeks revenge and heads to Rome to take the fight to the Templar Order.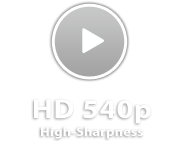 More Information at
www.ubi.com
. Image and Video Courtesy of Ubisoft Entertainment. Video Encoding: 3Dup.com