RealtimeUK, established in 1996, is a CG Production house based in Lancashire, directed by important producers and directors from the games and television industry. They work with leading companies, producing CG animations for video games, television commercials and digital campaigns.
To date, RealtimeUK's client base boasts such well known names as Sony Computer Entertainment Europe, Disney Interactive Studios, THQ, Evolution Studios, Eidos, Codemasters, Sega and Namco.
Some of their most remarkable projects have included this Stormbirds for THQ and Split/Second for Disney Interactive Studios, Marketing and Intro trailers for Motorstorm 1 & 2 as well as all the Buzz! intro movies for Sony Computer Entertainment Europe and Juiced 2: Hot Import Nights for Juice Games.
INTERVIEW WITH PRODUCER, STEVEN KERSWELL
Was your company responsible for the whole thing?
We created the 3D animation from storyboard to finished movie, the client added the graphic overlays.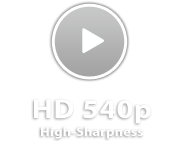 Where and when will it be released?
It was released on the web mid March 2009.
What software did you use?
3dsMax 2009, Vray 1.5, Afterburn 4, Realflow 4, After Effects, Premiere Pro.