Abrams and Spielberg collaborated in a storytelling committee to come up with the story for the film. It was initially reported to be either a sequel, or a prequel to the 2008 film Cloverfield.
However, Abrams quickly responded to those reports by stating, "You have to check [out the trailer], but it has nothing whatsoever to do with Cloverfield, despite your expert reporting."
Plot
In 1979, the U.S. Air Force closed a section of Area 51.
All materials were to be transported to a secure facility in Ohio.
A train carrying important cargo from this Area 51 is destroyed, causing its contents to be unleashed upon the world.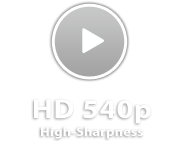 More Information at
www.super8-movie.com
. Image and Video Courtesy of Paramount Pictures. Video Encoding: 3Dup.com