Front Page
Search
Popular
Off-Site
Free Content
My Visit
| | | | |
| --- | --- | --- | --- |
| Miscellaneous | | | |
Preguntas Hermosas by Superfad
"Love asks you beautiful questions, without answers". Pablo Neruda
| | |
| --- | --- |
| | 3Dup.com - June 16, 2010 - 12:24 |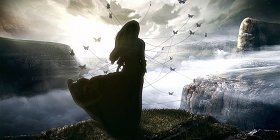 This is a story about a time that was shared between two people, told through a combination of "Poema X" by Pablo Neruda and "Under the Harvest Moon" by Carl Sandburg. It unfolds in three parts; a fond remembrance, loss, and then finally acceptance.
Superfad is a brand-driven design and live action production company. They are a collective of designers, directors, animators, and artists. Their mission is to see brands in unexpected ways and to express a brand's voice in an undeniably original fashion.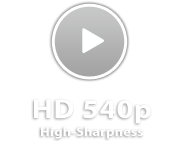 More Informacion at
www.superfad.com
. Image and Video Courtesy of David Viau. Video Encoding: 3Dup.com
[

Views

: 17,475 | Refers: 0 | Prints: 207 | Rate: 0.00 / 0 Votes | Posts: 0]
DiCaprio goes to Sci-Fi
June 09, 2010 - 14:19

Dom Cobb is a skilled thief in the art of "extraction," stealing secrets from deep within the subconscious during the dream state, when the mind is at its most ...
Patrick Boivin and his Iron Baby Phenomenon
June 04, 2010 - 11:18

Patrick Boivin is a self-taught director who got his start working on a show called Phylacterecola for a Quebec broadcaster. He has directed several shorts that have been on ...
Toy Story 3 Video Documentary
June 18, 2010 - 13:01

Toy Story 3 is a computer-animated 3D film produced by Pixar Animation Studios and released by Walt Disney Pictures. It is the third installment in the Toy Story series and ...
Assassin's Creed: Brotherhood Cinematic
June 20, 2010 - 02:19

This is a third person action-adventure video game in development by Ubisoft for Microsoft Windows, PlayStation 3 and Xbox 360. It is a direct-sequel to Assassin's ...
Star Wars: The Old Republic Cinematic
June 20, 2010 - 04:45

The story takes place in the Star Wars fictional universe shortly after the establishment of a tenuous peace between the re-emergent Sith Empire and the Galactic Republic, ...
Legend of the Guardians
June 21, 2010 - 10:22

Soren, is a young owl enthralled by his father's epic stories of the Guardians of Ga'Hoole, a mythic band of winged warriors who had fought a great battle to save ...