Front Page
Search
Popular
Off-Site
Free Content
My Visit
| | | | |
| --- | --- | --- | --- |
| Miscellaneous | | | |
Alma. An Award Winning CG Short
This CG Short has been nominated for the Goya Awards in the category of Best Animation
| | |
| --- | --- |
| | 3Dup.com - January 12, 2010 - 22:35 |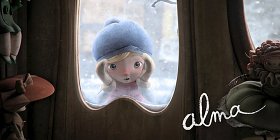 Alma is Rodrigo Blaas' first short film as a director. Originally from Spain, Rodrigo Blaas has worked in animation for more than ten years, in Spain and in the United States.
Seizing the possibility of directing his first independent short film, Rodrigo Blaas asked some of the best artists in their field to take part in this independent project: French animator Bolhem Bouchiba, character designer Carlos Grangel and Sergio Pablos, ArtDirector Alfonso Blaas, music composer Mastretta and sound designer Tom Myers.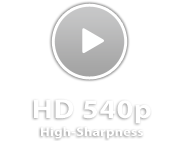 More Information at
www.almashortfilm.com
. Image and Video Courtesy of Rodrigo Blaas. Video Encoding: 3Dup.com
[

Views

: 2,741 | Refers: 0 | Prints: 175 | Rate: 0.00 / 0 Votes | Posts: 0]
Clash of the Titans. Theatrical Trailer
January 11, 2010 - 13:44

The Clash of the Titans remake began development in 2002 under producer Adam Schroeder and writers John Glenn and Travis Wright. They wanted to drop the element of the gods ...
Prince of Persia: The Sands of Time. Behind Scenes
January 08, 2010 - 12:37

Set in 9th century medieval Persia, a young adventurous prince uncovers a dangerous artifact in a remote mountain kingdom and with the help of an enemy princess, must stop a ...
Star Wars: The Force Unleashed II Cinematic
January 13, 2010 - 13:02

Star Wars: The Force Unleashed II is LucasArts' sequel to 2008's Star Wars: The Force Unleashed video game. The game will be published for various consoles and ...
Artificial Paradise Inc. HD Video
January 15, 2010 - 15:28

He is a Belgian director and visual artist working across disciplines in art direction, graphics design, photography, interactive media, film and motion. Born in Siegen. Jean ...
Alice in Wonderland with More 3D than Ever
January 18, 2010 - 13:03

Alice in Wonderland is an upcoming fantasy-adventure film directed by Tim Burton. It is an extension to the Lewis Carroll novels Alice's Adventures in Wonderland and ...