Front Page
Search
Popular
Off-Site
Free Content
My Visit
| | | | |
| --- | --- | --- | --- |
| Miscellaneous | | | |
Created for the London Sci-Fi Film Festival
| | |
| --- | --- |
| | 3Dup.com - May 15, 2010 - 12:15 |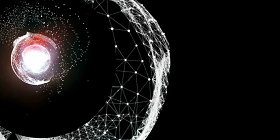 FutureDeluxe is a multi-disciplinary creative agency with a focus on innovative motion design and digital interaction.
The Life in 2050 ident piece was put together for the London Sci-Fi film festival.
A generative piece which was made with the intention of representing our ever changing lives and landscapes, by using a code based animation which constantly evolves throughout the two minute animation.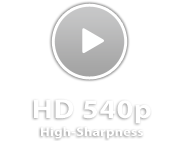 More Information at
www.futuredeluxe.co.uk
. Image and Video Courtesy of FutureDeluxe. Video Encoding: 3Dup.com
[

Views

: 3,387 | Refers: 0 | Prints: 194 | Rate: 0.00 / 0 Votes | Posts: 0]
J. J. Abrams + Steven Spielberg = Super 8
May 15, 2010 - 11:57

Abrams and Spielberg collaborated in a storytelling committee to come up with the story for the film. It was initially reported to be either a sequel, or a prequel to the ...
Toy Soldier by Animatorio
May 13, 2010 - 12:34

The plot tells the story of a soldier in a bedroom, with some other broken toys spread all over the room. The soldier is trying to crawl towards the remote control in order ...
Toy Story 3. Behind the Scenes
May 18, 2010 - 11:19

Toy Story 3 is an upcoming computer-animated 3-D film being produced by Pixar Animation Studios, slated for release on June 18, 2010. It is a sequel to the films Toy Story ...
Iron Sky. Independent Sci-Fi Film
May 20, 2010 - 09:45

Iron Sky is a scifi movie that takes place in the year 2018, when the Nazis, who fled the Earth to the dark side of the Moon in 1945, return to claim the Earth. It is ...
MegaMind by DreamWorks Animation
May 21, 2010 - 12:43

Megamind is the most brilliant supervillain the world has ever known. And the least successful. Over the years, he has tried to conquer Metro City in every imaginable way. ...
Bleed your Colors. Nike Sportswear
May 25, 2010 - 19:21

Sticky Monster Lab is a well-known creative studio in South Korea. They create art without materials and expressions limits. In this case, Sticky Monster Lab collaborated ...