Front Page
Search
Popular
Off-Site
Free Content
My Visit
| | | | |
| --- | --- | --- | --- |
| Hardware | | | |
Boxx Launches Intel Xeon Based RenderBoxx
Vfx Render Farm Module Delivers Unmatched Density Processing Power and Energy Efficiency in a Scalable Modular Format
| | |
| --- | --- |
| | 3Dup.com - August 05, 2007 - 23:53 |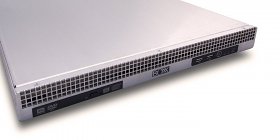 BOXX Technologies announced the new renderBOXX "Render Farm" Series. With these series, studios that find that space is at a premium can now get the rendering power they need in a compact format fitting in a standard rack. renderBOXX 10,100 modules are compact render farm building blocks which leverage the Quad Core Intel Xeon architecture to provide superior rendering power coupled with unprecedented power-saving efficiency and scalability. A single renderBOXX 10,100 module delivers the rendering power of four Quad Core Intel Xeon processors in a configuration that easily scales to meet the needs of VFX studios. Twenty Quad Core Intel Xeon processors fit in just 4 Us, while a full rack of renderBOXXes features 200 Quad Core Intel Xeon Processors â?? a total of 800 cores.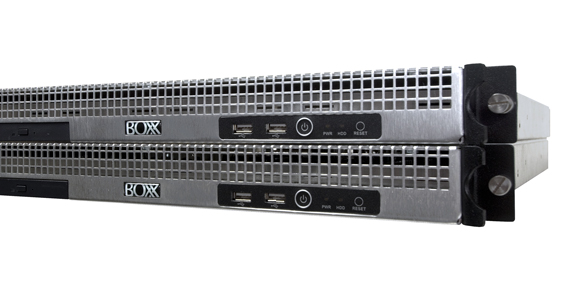 "Powerful, incredibly compact, and energy efficient, renderBOXX 10,100 is a flexible option for building render farms that allow VFX studios and architectural visualization firms to accelerate their time-to-market and drive both output quality and profitability," said Francois Wolf, director of marketing at BOXX Technologies. "The new renderBOXX 10,100 derives its exceptional rendering power from Intel's new Core Microarchitecture which has changed the definition of rendering performance. Intel's Quad Core Xeon 5300 Series processors provide the features and performance required to take not just rendering but also modeling and animation to an incomparable level".
Page: [ 2 ]
[

Views

: 3,758 | Refers: 0 | Prints: 366 | Rate: 8.00 / 1 Vote | Posts: 0]
E-On Software Ships Vue Release 6.5
August 05, 2007 - 22:50

e-on software, makers of Vue introduced in Siggraph 2007 release 6.5 of Vue Infinite and Vue xStream for 3DS Max, Cinema4D, LightWave, Maya and XSI. Vue Infinite and Vue ...
Doom Creator Unveils its New Video Game Rage
August 07, 2007 - 00:23

The creator of classic computer game "Doom" id Software, unveiled its eagerly anticipated next game, "Rage" in which players fight an oppressive government in a ...