He made this project as part of his personal demoreel.
The intention was to recreate the feel of a traditional stop motion set.
He wanted to create an environment that was something in between Coraline and Wallace and Gromit, and that looked hand made.
He made 100% of the design, modeling, texturing and lighting myself. Molinare Madrid helped him in rendering and compositing stuff.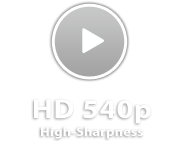 More Information at
www.molinare.es
. Image and Video ourtesy of Javier Leon. Video Encoding and Montage: 3Dup.com