Sam Flynn (Garrett Hedlund), the tech-savvy 27-year-old son of Kevin Flynn (Jeff Bridges), looks into his father's disappearance and finds himself pulled into the same world of fierce programs and gladiatorial games where his father has been living for 25 years. Along with Kevin's loyal confidante (Olivia Wilde), father and son embark on a life-and-death journey across a visually-stunning cyber universe that has become far more advanced and exceedingly dangerous.
Filming began in Vancouver, British Columbia in April 2009. Stage shooting for the film is taking place at the Canadian Motion Picture Park studio in south Burnaby. The entire film will be filmed in 3D, as was the teaser. Digital Domain is working on the visual effects.
Joseph Kosinski made his feature film directorial debut with Tron Legacy, while the previous film director, Steven Lisberger, returned as a producer. Jeff Bridges reprises his role as Kevin Flynn, and Bruce Boxleitner his roles as Alan Bradley and Tron, while Garrett Hedlund portrays Flynn's now-adult son, Sam. The other cast members include Olivia Wilde, Beau Garrett and John Hurt.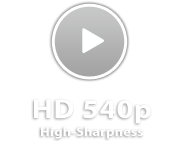 More Information at:
www.disney.com/tron
. Images and Video Courtesy of Walt Disney Pictures. Video Encoding: 3Dup.com