Superfad Seattle presented some days ago a spot for Sony Bravia HDTV. The creative approach of this project was defined by Sony and Will Hyde.
It was about to use high-speed photography to display the dynamic color and value range of the new line of Sony televisions.
It was assumed from the very beginning of the project that it would be heavily live action mixed with a minimal amount of effects.
They used Photoshop, Maya, After Effects and Flame, and also Nuke, 3D Studio Max, Real Flow, Cinema 4D and PF Track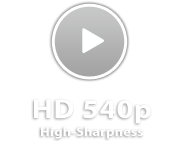 CREDITS
Client
: Sony Electronics
Video Program Manager
: Lisa Gonzalez
Agency
: chickINchair Productions
Executive Producer
: Kim Tierney
Live Action Production Company
: Superfad
Director
: Will Hyde
Director of Photography
: Martin Ahlgren
Production Designer
: Jason Puccinelli
Wardrobe Design-Stylist
: Heidi Meek
Make Up
: Bryin Smoot
Line Producer
: Scott Ludden
Design & Animation
: Superfad
Executive Creative Director
: Will Hyde
Creative Director
: Carlos Stevens
CGI-VFX Director
: Dade Orgeron
3D Artists
: Tom Oakerson, Phiphat Pinyosophon, Andrew Butterworth, Yas Koyama, Alex O'Donnell, Dimitri Luedemann, Billy Maloney
Compositors
: Tom Oakerson, Paulo Dias, Loren Judah, Dorian West, Sohee Sohn, John Stanch, Soyoun Lee, Dimitri Luedemann, David Holm
Editor
: Ryan Haug
Flame Artist
: Andy Davis
Head of Production
: Chris Volckmann
Executive Producer
: Rob Sanborn
Music
: Matt Hutchinson
More Information at
www.superfad.com
. Image and Video Courtesy of Superfad. Video Montage and Encoding: 3Dup.com