Front Page
Search
Popular
Off-Site
Free Content
My Visit
| | | | |
| --- | --- | --- | --- |
| Miscellaneous | | | |
Latest Works of "I Love Dust"
Great combination of 2D and 3D techniques
| | |
| --- | --- |
| | 3Dup.com - April 13, 2010 - 21:43 |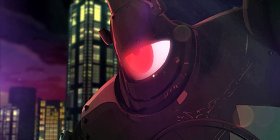 "I Love Dust" was started back in 2003 by Mark Graham and Ben Beach. They were both working for a fashion label and decided their time would be better spent on their own ventures.
This studio set up shop in a dusty studio space in Southsea, UK and went to work building a portfolio of initially local clients, but were soon working for some of the biggest companies in the world like coke, Bloomingdales and T-mobile.
They collaborate both in-house and with global brands, working together to create fresh, innovative design which makes up our award-winning portfolio.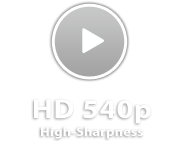 More Information at
www.ilovedust.com
. Image and Video Courtesy of "I Love Dust". Video Encoding: 3Dup.com
[

Views

: 3,922 | Refers: 0 | Prints: 184 | Rate: 0.00 / 0 Votes | Posts: 0]
Lormalized by Reza Ali
April 12, 2010 - 12:33

Lormalized is a real-time algorithmic artwork that utilizes concepts from mathematics, musical composition, interactivity and dimensionality to create an audio-visual ...
Robin Hood by Ridley Scott. Behind the Scenes
April 10, 2010 - 05:08

This film is based on the Robin Hood legend, directed by Ridley Scott and starring Russell Crowe. The film began development in 2007 when Universal acquired a script entitled ...
Prince of Persia: The Sands of Time. Featurettes
April 15, 2010 - 11:28

In March 2004, the production company Jerry Bruckheimer Films sought to acquire feature film rights to the 2003 video game Prince of Persia: The Sands of Time with the film ...
The Kitteh Kitteh Adventures
April 16, 2010 - 12:41

Over the past three six years tokyoplastic have produced some of the most entertaining and innovative animated TV commercials in the universe. But that same industry ...
The Unexpected Success of Short: Pixels
April 19, 2010 - 05:23

What was your main inspiration for the concept of Pixels? I played all these games when I was young. Most of them were on Commodore 64, Amstrad CPC or Arcade machines. ...
Toy Story 3. Barbie Meets Ken Scene
April 20, 2010 - 13:10

Andy, now nearly 18 years old, is just days away from heading off to college, and his toys, including Woody and Buzz Lightyear, are worried about their uncertain future. Andy ...