Front Page
Search
Popular
Off-Site
Free Content
My Visit
| | | | |
| --- | --- | --- | --- |
| Miscellaneous | | | |
The Kitteh Kitteh Adventures
A Micro Series of Mini Epics from the vector scientists who brought you tokyoplastic: tokyoplatic. The Destroyer Included
| | |
| --- | --- |
| | 3Dup.com - April 16, 2010 - 12:41 |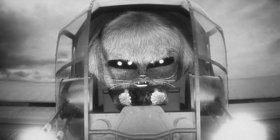 Over the past three six years tokyoplastic have produced some of the most entertaining and innovative animated TV commercials in the universe.
But that same industry gradually began to crush their delicate artistic spirit and as the creative standard of commercial production began to decline tokyoplastic saw an opportunity to escape the cloying grasp of advertising.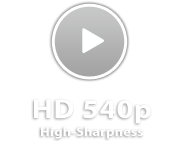 Embarking once again on the lonely path of personal creative endeavor they were joined this time by a small feline with very disturbing dreams.
Check out the results at
www.kittehkitteh.com
. Screenplay and Videos by SAM aka tokyoplastic! All rights reserved, of course.
[

Views

: 21,932 | Refers: 0 | Prints: 225 | Rate: 0.00 / 0 Votes | Posts: 0]
Prince of Persia: The Sands of Time. Featurettes
April 15, 2010 - 11:28

In March 2004, the production company Jerry Bruckheimer Films sought to acquire feature film rights to the 2003 video game Prince of Persia: The Sands of Time with the film ...
Latest Works of "I Love Dust"
April 13, 2010 - 21:43

"I Love Dust" was started back in 2003 by Mark Graham and Ben Beach. They were both working for a fashion label and decided their time would be better spent on ...
The Unexpected Success of Short: Pixels
April 19, 2010 - 05:23

What was your main inspiration for the concept of Pixels? I played all these games when I was young. Most of them were on Commodore 64, Amstrad CPC or Arcade machines. ...
Toy Story 3. Barbie Meets Ken Scene
April 20, 2010 - 13:10

Andy, now nearly 18 years old, is just days away from heading off to college, and his toys, including Woody and Buzz Lightyear, are worried about their uncertain future. Andy ...
Gaiking. Teaser Trailer
April 20, 2010 - 14:19

Back in the '70s, Mattel released a toyline called "Shogun Warriors" which was made up of several imported Japanese toys that were based on a popular anime ...
The Talent of Polynoid. Demo Reel 2010
April 20, 2010 - 18:34

Jan, Ilija and Tom created the Polynoid brand after working together on the short 458nm back in 2006. The movie was produced during their studies at the Filmakademie ...