Front Page
Search
Popular
Off-Site
Free Content
My Visit
| | | | |
| --- | --- | --- | --- |
| Miscellaneous | | | |
Despicable Me. A New Full CG Film. HD Video
In Theaters: July 9, 2010
| | |
| --- | --- |
| | 3Dup.com - November 28, 2009 - 08:29 |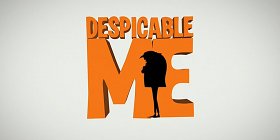 In a happy suburban neighborhood surrounded by white picket fences with flowering rose bushes, sits a black house with a dead lawn. Unbeknownst to the neighbors, hidden beneath this home is a vast secret hideout. Surrounded by a small army of minions, we discover Gru, planning the biggest heist in the history of the world. He is going to steal the moon in Universal's new 3-D CG feature, Despicable Me. Gru delights in all things wicked. Armed with his arsenal of shrink rays, freeze rays, and battle-ready vehicles for land and air, he vanquishes all who stand in his way. Until the day he encounters the immense will of three little orphaned girls who look at him and see something that no one else has ever seen: a potential Dad. The world's greatest villain has just met his greatest challenge: three little girls named Margo, Edith and Agnes.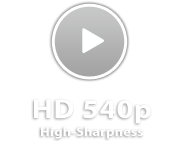 More Information at
www.despicable.me
. Image and Video Courtesy of Universal Pictures. Video Montage and Encoding: 3Dup.com
[

Views

: 3,216 | Refers: 0 | Prints: 159 | Rate: 0.00 / 0 Votes | Posts: 0]
Impressionist Lighting from C4Real. HD Video
November 25, 2009 - 23:45

C4Real is a young group of designers from Netherlands who use Cinema 4D for their productions. 3Dup.com has composed a high definition video with the demo reel and two ...
The Personal Style of Kenji Kawasawa
December 02, 2009 - 09:20

Kenji Kawasawa is a freelance motion designer based in Tokyo who uses Cinema4D for animation and Maxwell for rendering. The first video in our montage "LED Remix", ...
ArtVPS Launches Shaderlight 1.0
December 02, 2009 - 16:57

The rendering solution provider ArtVPS has announced the immediate availability of Shaderlight 1.0, the first full release version of its interactive rendering plug-in for ...