Front Page
Search
Popular
Off-Site
Free Content
My Visit
| | | | |
| --- | --- | --- | --- |
| Miscellaneous | | | |
Legend of the Guardians. Teaser Trailer
Release Date: September 24th, 2010
| | |
| --- | --- |
| | 3Dup.com - March 05, 2010 - 01:30 |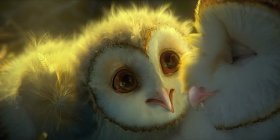 Soren, is a young owl enthralled by his father's epic stories of the Guardians of Ga'Hoole, a mythic band of winged warriors who had fought a great battle to save all of owl kind from the evil Pure Ones. While Soren dreams of someday joining his heroes, his older brother, Kludd, scoffs at the notion, and yearns to hunt, fly and steal his father's favor from his younger sibling. But Kludd's jealousy has terrible consequences--causing both owlets to fall from their treetop home and right into the talons of the Pure Ones. Now it is up to Soren to make a daring escape with the help of other brave young owls. Together they soar across the sea and through the mist to find the Great Tree, home of the legendary Guardians of Ga'Hoole--Soren's only hope of defeating the Pure Ones and saving the owl kingdoms.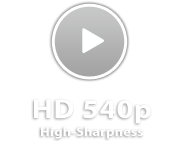 Image and Video Courtesy of Warner Bros. Pictures. Video Encoding: 3Dup.com
[

Views

: 2,154 | Refers: 0 | Prints: 170 | Rate: 0.00 / 0 Votes | Posts: 0]
The Art of Murat Pak
March 04, 2010 - 21:22

Murat Pak is a freelance designer, director and digital artist with a quantitive background and great passion for music & "dreams". A passionate dreamer without ...
Wacom has introduced the New Cintiq 21UX
March 02, 2010 - 11:56

The 21UX is capable of capturing the slightest nuance of pen pressure against the LCD surface, as well as offering 2048 levels of pressure sensitivity. Other innovative ...
Instrumental Video Nine by Beeple
March 07, 2010 - 20:52

Mike Winkelmann is currently a graphic designer living and working in Appleton, Wisconsin, USA. He has released a number of experimental digital short films under the name ...
Elk Hair Caddis
March 08, 2010 - 15:44

Graduation film from The Animation Workshop, Viborg, Denmark. Elk Hair Caddis is made with great inspiration from the work of the swedish company "Meindbender", ...