Front Page
Search
Popular
Off-Site
Free Content
My Visit
| | | | |
| --- | --- | --- | --- |
| Miscellaneous | | | |
Prince of Persia: The Sands of Time. Theatrical Trailer
In Theaters: May 28, 2010
| | |
| --- | --- |
| | 3Dup.com - March 06, 2010 - 20:10 |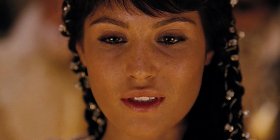 Set in 9th century medieval Persia, a young adventurous prince uncovers a dangerous artifact in a remote mountain kingdom and with the help of an enemy princess, must stop a despot from unleashing a sandstorm that could destroy all the world. Which is why after the prince was tricked by a dying Vizier to unleash the Sands of Time that turns out to destroy a kingdom and transforms its populace into ferocious demons. In his effort to save his own kingdom and redeem his fatal mistake, it is up to the prince and the princess to return the sands to the hourglass by using the Dagger of Time, which also gives him a limited control over the flow of time.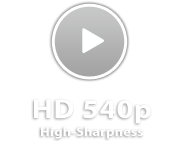 More Information at
www.disney.go.com/disneypictures/princeofpersia
. Image and Video Courtesy of Walt Disney Pictures. Video Encoding: 3Dup.com
[

Views

: 1,968 | Refers: 0 | Prints: 162 | Rate: 0.00 / 0 Votes | Posts: 0]
Legend of the Guardians. Teaser Trailer
March 05, 2010 - 01:30

Soren, is a young owl enthralled by his father's epic stories of the Guardians of Ga'Hoole, a mythic band of winged warriors who had fought a great battle to save ...
Instrumental Video Nine by Beeple
March 07, 2010 - 20:52

Mike Winkelmann is currently a graphic designer living and working in Appleton, Wisconsin, USA. He has released a number of experimental digital short films under the name ...
Elk Hair Caddis
March 08, 2010 - 15:44

Graduation film from The Animation Workshop, Viborg, Denmark. Elk Hair Caddis is made with great inspiration from the work of the swedish company "Meindbender", ...
Iron Man 2. New Theatrical Trailer
March 08, 2010 - 21:23

Iron Man 2 is an upcoming 2010 American superhero film based on the Marvel Comics character of the same name from Marvel Studios and Paramount Pictures. It is the sequel to ...
Tron Legacy. New Trailer
March 09, 2010 - 13:02

Sam Flynn (Garrett Hedlund), the tech-savvy 27-year-old son of Kevin Flynn (Jeff Bridges), looks into his father's disappearance and finds himself pulled into the same ...